Jimmy - Whatever worth doing is worth doing well
更新:2016-06-07 23:47:58 | 分享:Jimmy ( V2736 ) | 来源:原创 | 阅读:135
标签:
Ladies and gentlemen! It's my great pleasure to introduce myself to all of you. My name is Jimmy Chung. I am a secondary school English teacher in Foshan. During Monday to Friday, I spend most of my time in teaching students and staying in the school. The circle of school maybe too narrow for me. However, I am an outgoing man with inexhaustible energy which means that I should choose a better way to meet new friends and communicate with the friends from all kinds of areas. A friend of mine who woks in Guangzhou tell me that there is a English corner in Haizhu Square(actually finally I know Haizhu Square English is just a small part of GEC).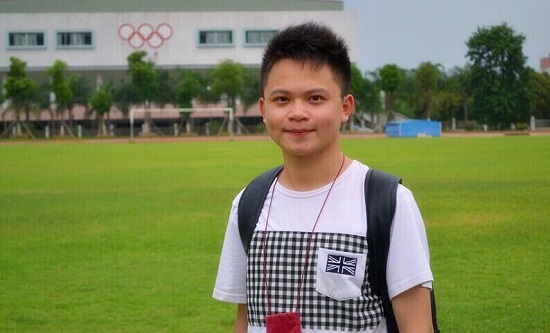 I have been to GEC Haizhu Square English corner once. I do feel that it's a good place for people who want to improve their English, make friends and show themselves.In the social public square, you can talk with people who have the same same thoughts or you can share what is your attitude about the society and some phenomenon around us. You just like a light white cloud, free and relaxing.

English is a language and a tool. You can show your idea or show your mind in different way in English.You can learn different cultures and meet interesting people all over the world. I am very glad that I have learned English for many years. I also advise the people who want to learn English or improve their English to join in more English activities in GEC.

GEC is a good stage for people who love improving their languages level and making new friends. I love GEC. I hope I can learn a lot useful things and make interesting people here.