Flicker - Aiming to your goal and releasing passion
更新:2016-03-04 12:41:35 | 分享:Flicker ( V1319 ) | 来源:原创 | 阅读:139
标签:
Hello every one, it's rarely an honor to be here to share my feelings and experiences, and thanks to GEC, which offer me a great opportunity to meet a clouds of decent guys and most importantly, to improve my English skills.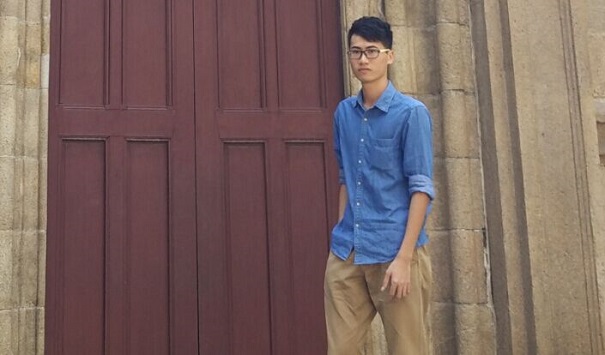 It has been two months since the first time I joined the GEC's cantonese corner. At that time, I was surprised that there are so many people who have desire to explore the world of languages, especially Cantonese and English. Even though some of them are come from other province who don't equipped with a good accent in Cantonese, they are still passionate about what they want to learn and what they want to pursuit. I think that I was lucky enough to met up with them and discuss the ups and downs during the period of learning language.

As a member of GEC, some routine introductions are necessities. I'm Flicker from Hainan province and now working at a internet company as a editor. I always love to write, to read and to learn English. In other words, I also love playing badminton and hitting the jam regularly but still my muscle is resist to grow stronger.

Now learning English is one vital part of my life that I will follow some speeches for about 40 minutes everyday and reading some English novels before going to bed. Though English is just a communication tool by normal standards but in my opinion, I will make this tool sharper to tackle with books and movies that looks hard to understand for most of non-native speaker. Because my goal is not just about discussing with people for daily situation. My real path is about something deep within English culture.

Finally, thanks to all of the decent people I've ever met in GEC hope that this community will grow more influential than ever!