Shawn - Nice to meet you all
更新:2015-08-10 23:17:38 | 分享:Shawn ( V592 ) | 来源:原创 | 阅读:267
标签:
Hi all, my name is Shawn, and I've joined GEC family for several months. It's really a great pleasure meeting so many friends here, hearing your stories and talking with you freely.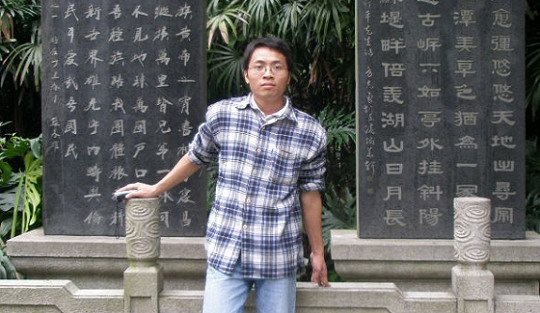 My primary reason to join the Corner is about work, because now I am working in a foreign company and my boss's expecting us possess a well English, while i'm astonished to find that, after years away from English and trying to communicate with my foreign colleagues, everything became unfamiliar to me and there is improvement space for both English listening and speaking even of basic words.

The second thing keeps me studying, taking part in the English Corner is about you. I've learnt a lot from you guys, like hearing your stories of your lives, your ways with business and people, the problems you ever encountered and how you resolved, and even customs and taboos of other contries, thus English is becoming more and more interesting to me.

Regarding English learning, I believe that the best way is to try and make mistakes, keep practising. Thanks so much if you ever pointed out my mistakes and corrected my sentences.

There's also another Corner teaching and helping others learning Cantonese. I think I should take more time to such activities. I'm not sure, because I'm not native Cantonese, that i'm good enough to help others, but i would always try to do so. I believe that, "giving is receiving". which means it's a way to learn new things while you try helping others. So if there's anything I can do for the Corner, just let me know. It's my pleasure for sure.

Months ago, Molly asked me to write an introduction and i did it tonight. Thanks Molly and Seas, unlike my boss, you never push me. Also thank you all the volunteers, for organizing such nice activities. And guys, if anything else I think it's good to meet and talk in the Corner.

cheers.