Linda - A lucky girl
更新:2016-11-10 22:39:34 | 分享:Linda ( V3668 ) | 来源:原创 | 阅读:142
标签:
Hello,everyone,my name is Linda.It's so glad to meet you here.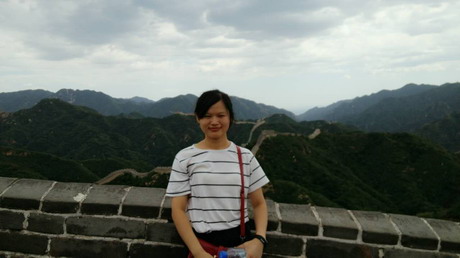 I am a junior student now,and my major is applied psychology. Maybe you have an opinion that psychology is full of mystery so that the people who learn psychology can know what you are thinking easily when you meet them . If you think so,I will tell you that it is not true exactly ,because it exaggerates the application of psychology. Of course, if I have that kind of ability,I will appreciate for it. Rather than thinking it is mysterious,I hold the opinion that it is interesting.Psychology can not exist without people. So if you are interested in psychology,you can find it here and there during your daily life.And if you like psychology or have some puzzles, maybe you can tell me,I am willing to listen to you.

I like traveling too.But I have not been to so many places because of the limit of time and money. To the point of my view,I'd like to stay at some places for a little longer time,because in this way,I can have a better knowledge of this place,not only the interests,but also the deeper factors of there,such as the people,the lifestyle,the culture and so on.Another reason why I like traveling is that I think it's a great way to train my ability of independence and broaden my views.What's more, I consider it a proof of possibility of where I can go.For example,I have been to Beijing for nearly a month during my summer holiday last year.I have learned a lot from that vacation ,which will be a great wealth for the whole of my life.

I also like singing ,even though I'm not able to sing as a singer, I enjoy the process of it,for which can release my mind clearly.

I can speak Kejia language,a little Cantonese,and of course,a little English.As like most of people,I have learned English from my elementary school.However,I can't speak it fluently because our education put more emphasize on written English rather than spoken English.As we all know,if you can't use the language to communicate with others,you can't say that you have handled it.That's why I want to practice my oral English and become one of the members here.

It is so lucky to meet GEC .It is a good platform for both learning English and making friends.I like GEC. I wish that it will develop better and better and we will have a good time here.