Steven - Never too late to learn
更新:2016-05-25 16:01:15 | 分享:Steven ( V2573 ) | 来源:原创 | 阅读:151
标签:
Hi, everyone, I'm Steven, an ordinary middle-aged man born in Hunan Province, coming to Guangzhou at the end of 2000. I'm working in a small-scale state-owned petrochemical engineering company engaged in management affairs.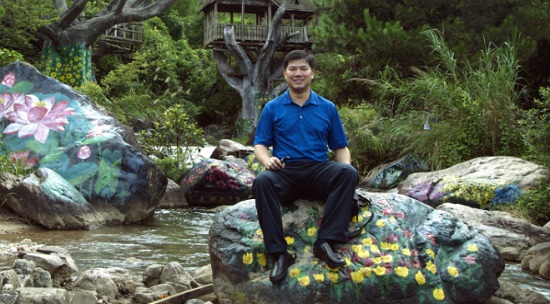 Somebody think I'm rigid, because sometimes I insist on something firmly. For example: I never purchase Japanese car and major commodities; I never call for carpooling, (Of course, I don't ask others do it like me). And I always prefer to comply with official procedures than find short-cut. On the other hand, somebody think I'm ease-going, because I don't care minor affairs out of the scope of my principal limitation, even somebody offend me without intention. I like somebody and dislike somebody just depending on my intuition. I think things from distinct perspectives, not following blindly, but I respect others' opinions only if they don't do harm to others or the society. If there is different opinion, what I can do is avoid discussing it except needed.

I'm Scorpius. I have a little obsessive-compulsive disorder, especially in my work. It'll bring some unpleasant feeling to both me and others related. But fortunately, I'm open-minded, so I can always find positive power and then keep peace and harmony in my mind. I can always find small joyfulness from commonplace life, even just reading a joke.

As for Learning English, I just went to learn it for my job at the beginning, but now learning English is my favorite interest. In my age, the memory degenerated very much, but I believe it's never too late to learn. Persistence must give me fruitful reward. Not care results too much, just hold on, and I'll find happiness in it.

Generally speaking, I prefer harmony and respect than bellicosity and interference. I'm eagle to learn more things even I'm not young. Although my thought is mature, my mind is young. I introspect daily to find opportunity to continuously improve myself. I think the meaning of life is to be the best of myself and do something good for our society.

This is I, I'm Steven. Nice to meet you.