Jack - happiness is the truth
更新:2016-07-14 22:22:29 | 分享:Jack ( V2840 ) | 来源:原创 | 阅读:123
标签:
Hi, everyone! I'm Jack, I was born and raised in Hong Kong. I have been living and working in GZ since last year May.
Why I moved to GZ? because I was once a professional poker p (texa's poker) and the other day my poker friend also from HK told me that there are some poker rooms and undergrounds in GZ, and he was kinda making some serious cash out of it so I succumbed and ended up here in GZ.1000words omitted.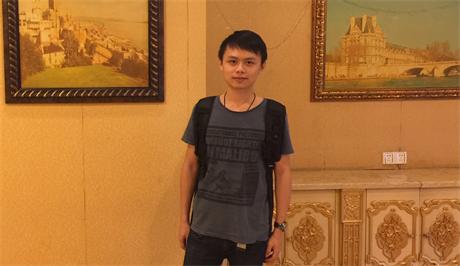 Apr 2016, the end of my poker career, I was packing my stuff and going back to HK looking for jobs for good. then somehow my uncle hook me up with a job, and the location is in GZ then i was like ' been there, dun hate it, ill give it a shot' that's why here im again, period!
I realized that my English is getting rusty as I did not speak English for a couple years, so I decided to pick up the language this year June as if you don't use it, you'll lose it. and so I surfed the internet to find out if there is any places for people to practise English and therefore I stumbled into GEC.
​
im so grateful for what GEC has done, its a great platform for us to connect with each other, we get to communicate with people from different social class and learn a thing or two every time we participate in any of the activities. GEC also helps me expand my social circle, before i became part of GEC my wechat contact was like 5 or so, now its been boosted to like a ton and i hope the number will keep piling up.
If u have ever run into me u might fathom that I'm the kind of person who is not talkative, but if we are close enough, I will be extremely annoying so I guess you have an idea on the intimate index with me lol...
​It dawns on me that a lot of people( including me :P )have hard time when it comes to speaking english, i figure the reason may be lacking of daily life vocabs. so i mean to set up some English lessons focused on teaching words that we usually use in our everyday conversation, and say goodbye to stutter and let english become our second nature! if u're interested in the lessons, stay tuned to the GEC offical account!
This so nice to meet you all here, hope u all have fun!