【英德陪同口译】Charlie - English, German Interpreter
更新:2020-01-29 22:25:05 | 分享:Charlie ( V8793 ) | 来源:原创 | 阅读:70
标签:#English#German#Parttime

Major : Automation(English lessons)
School : Guangdong University of Technology
Certificate : Test-Daf(18/20); CET-6 (575) ;IELTS 7.0
Level : Primary, part-time
Payment : 400~1000 RMB/Day according to assignment
Location : Guangzhou City, Guangdong Province, P.R China
Available Time : Weekday or Weekend, negoiated.
Can go for business Trip ? : Yes.

Career Objectives : My goal is to help acting as languages-master and give specialized assistance, with a background of engineering.

Language capability :
Mother tongue level(C2): Chinese and Cantonese.
Advanced(C1): German and English

Skills & Abilities
- Knowledge of western culture, customs, idioms and colloquialisms
- Understanding of China's social, economic and political environment
- Familiarity with administrative, business, legal and government environments
- Attention to detail and accuracy
- Ability to analyze, investigate and solve problems
- Capacity to plan, organize and administer difficult projects
- Computer literate
- Preparedness to work with minimal guidance and supervision
- Familiar with responsibilities as a team member
- Willingness to undertake complex tasks
- Personal Tour Guide
- Show Local Culture/ Food /Shopping/ Entertainment

Work Experience :

1. Being an interpreter for 2 day for business negotiation of Chinese and the French clients in April, 2018.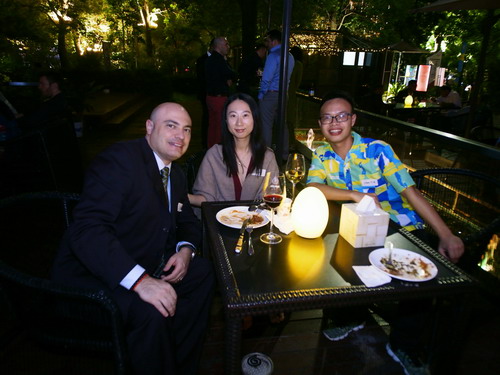 2. Assisted an American client when he came to China looking for furniture for his hotels for 5 days, and helped him to do the inspection and arrange shipping for him in July, 2018.

3. Being an interpreter and guide for an American client during the canton fair period,and her business is focus on the gifts. She had found a lot of good product she needs. We have a happy and satisfied business trip in October, 2018.

4. Being an interpreter/guide(in German) for 5 days for my German client Mike when he came to Guangzhou, Guangdong to sell new product about toe orthotics and he made a deal successfully with my assistance in August, 2019.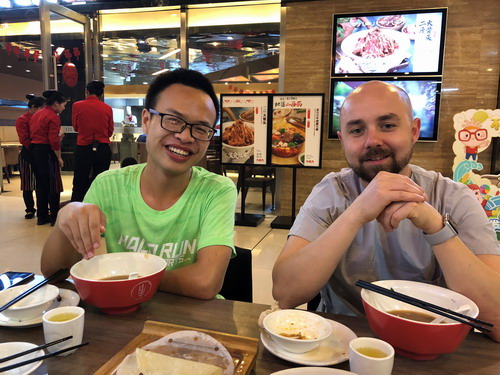 ---
If you think he/she is good for your assignment, please feel free to send the detail of your assignment to mailbox : 344439624@qq.com, we will arrange for you ASAP.

Please aware that GEC is just a platform for information sharing, we have no responsibility or guarantee for the authenticity of Information from service provider and assignment provider.

如果您觉得他/她适合接受您的工作或任务,请将任务信息发到邮箱:344439624@qq.com, 我们会尽快为您安排。 温馨提示:GEC只作为信息分享平台,我们不对双方信息的真实性和项目安全性负责,敬请自行甄别。